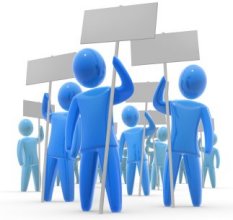 We provide a free online petition tool to create and sign petitions. Our petitions are mentioned in the media every day, so creating a petition is a great way to get noticed by the public and the decision makers.
Create a petition
Start a petition by completing a simple form and in a few minutes your petition is online.
Collect signatures
Share your petition with others on social media.
Deliver your petition to the decision makers
Schedule a meeting with a decision maker and invite the media to participate.
No petitions